1.Name/Nickname:Mariel McGill[or mare.]
2.Sex:oh gee, i dont know.
3.Age:17
4.What do you prefere, penis or punani?I'm 25% gay.
5.Tell us an outrageous thing you've done:I do alot of outragious things, but today i went toe to toe with my 87 yearold grandfather, that has pacemaker, and defribrillator...(stuff to make his heart work) we're not going to get into why, but i'm pretty sure that somehow makes me a cunt.
6.Whats your take on life? damned if you do, damned if you dont.
7.What do you enjoy doing in your free time? Being spontainious...
Proof: I'm on Manitoulin island right now.
8.Where are you from? London Ontario Canada
9.Favorite bands: Nausea, Anti Product, The Pogues
10.Favorite '77 bands:eh. the dead boys are alright.
11.A lady who you look up to: I look upto alot of ladys. Any woman in music that gives me goosebumps when she screams.
tori amos, maybe, amy of nausea. tit fuck me jesus...oh god they were good while they lasted...
12.Who invited/told you about cunt77riot? [If anyone did] I was in it a long time ago, i believe i was in scum fucks too. i rembered nessa. from her mod picture.
i'm the swastika cunt...ahaha.
13.Any Important Information
14.Post a 100x100 picture of yourself for the cunts page: eh. hmm.. i dont have one. and i'm on a realy shitty computer, if i get a picture could some one re-size, or..something?
this one.
i'm fucking waaiisstteeddd.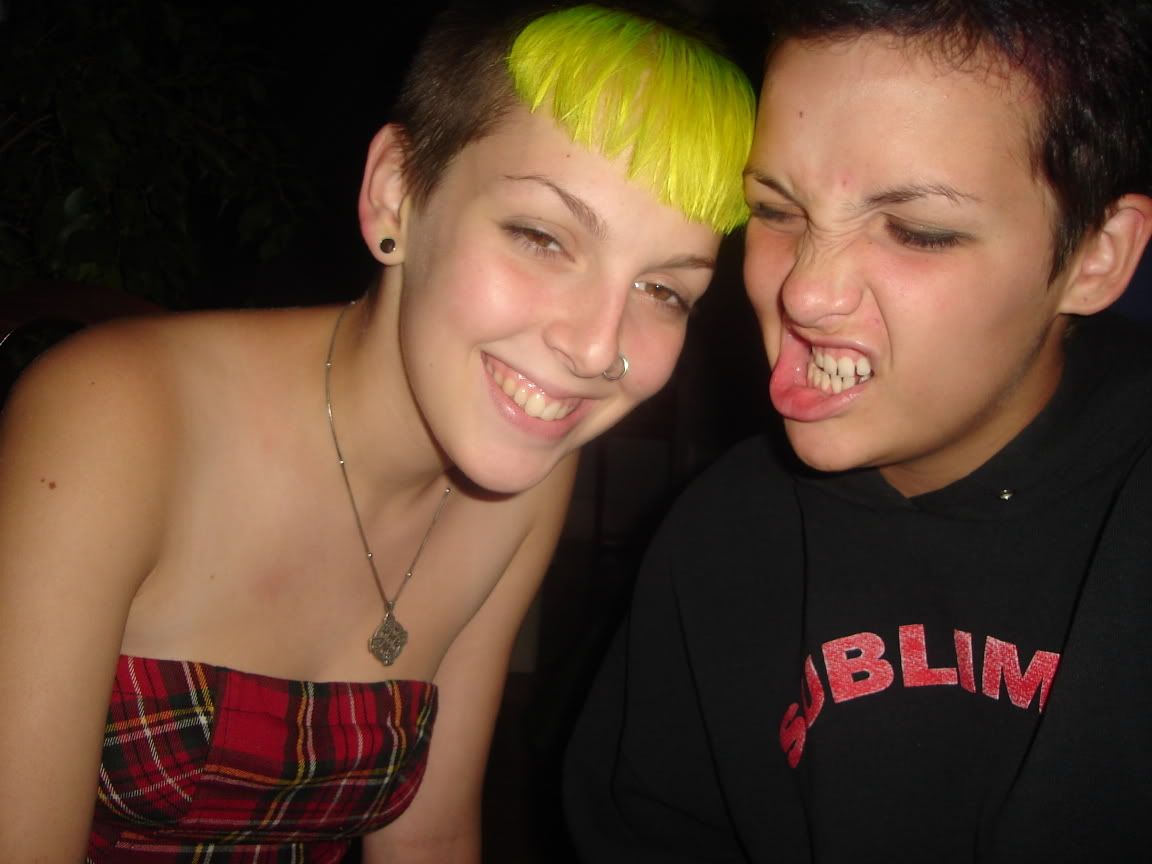 that day. i threw fire crackers at swans in stratford, but dont tell the queen. she might have me put in jail.
15.Photos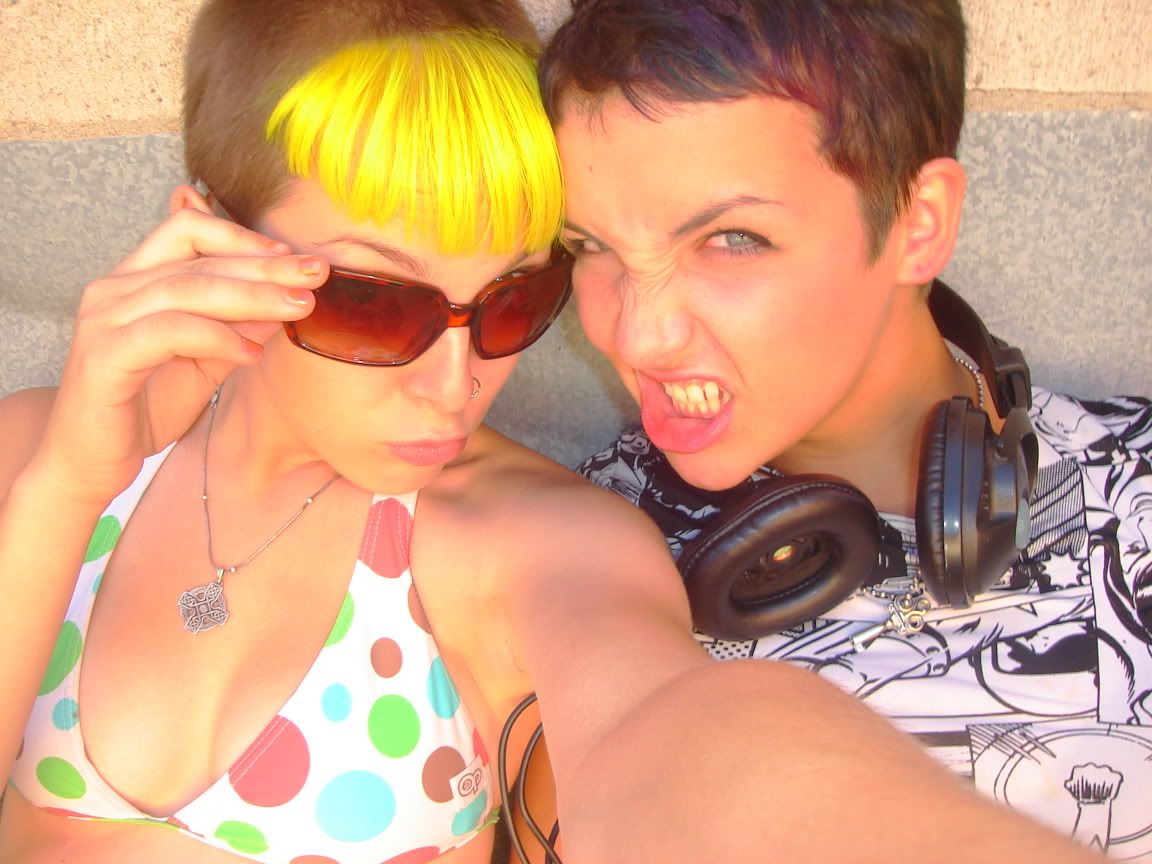 This is me, a month ago, with a pretty girl named emma. i like emma. i dont like her boyfriend.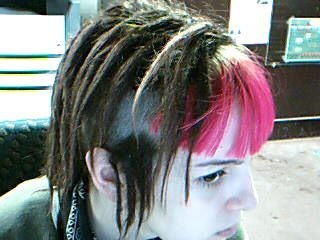 I had dreads, but they made my head bleed.
so they got shaved.

i've got some random pictures on my facebook and myspace. i'm pretty lazy when it comes to putting pictures up.
www.myspace.com/marebare__


I'm lazy, i'll promote you when i get accepted (i know it'll happen) or get my sister to apply.